| | |
| --- | --- |
| Posted on October 11, 2020 at 3:45 PM | |
It's been a happy weekend chatting with a couple of lovely ladies who contacted the Museum about their 1960s Sindy Friends. I don't have any of Sindy's friends, as they are not what I collect, but still it was such a great joy to look at their lovely dolls.
I had been feeling for some time that this page needed updating because I felt it would be nice to add some more detail about the dolls themselves and I wanted to include the Mitzi and Betsy competition.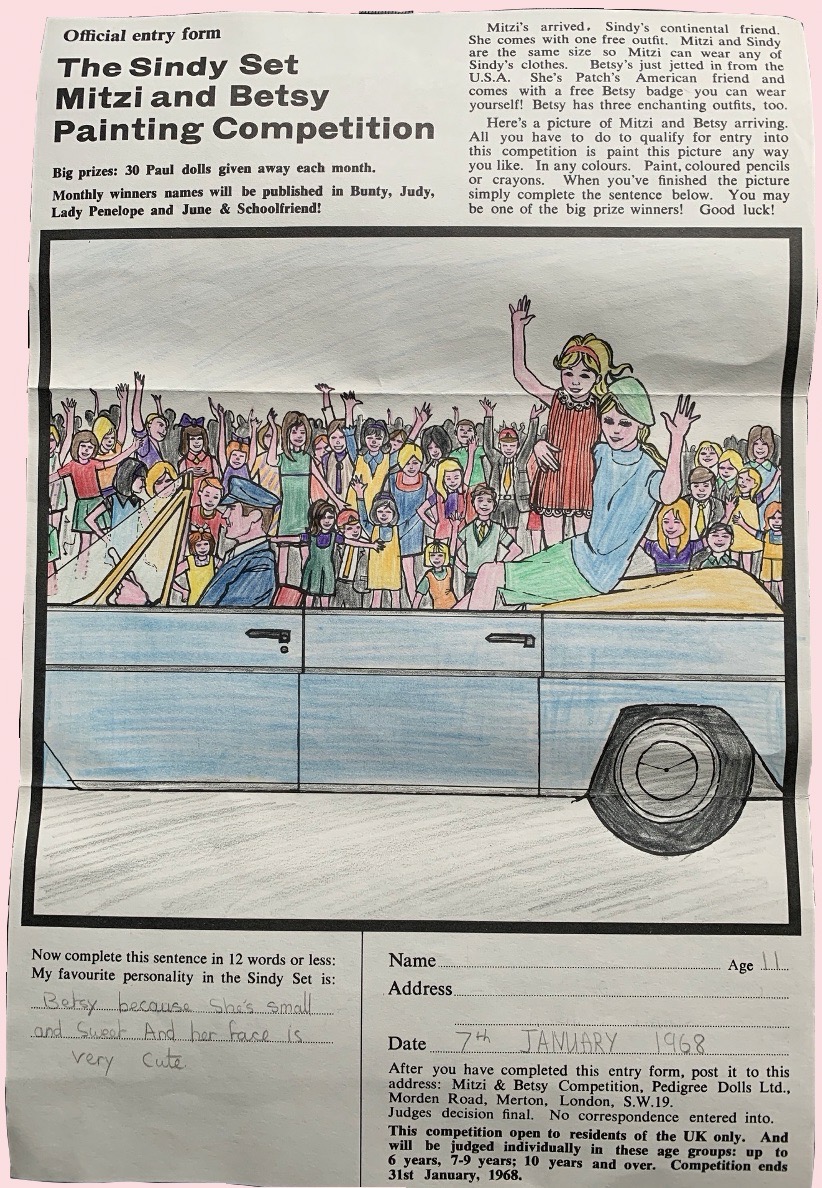 The 1967-68 Sindy's Friends page has been rewritten with additional information including this competition, boxed dolls for all four friends and a truly beautiful Mitzi Sidepart.
Grateful thanks to Gill and Lesley, two angels who patiently answered all my questions and provided so many photos to help me.
Categories: Sindy Dolls, Sindy's Friends, 1960s outfits