| | |
| --- | --- |
| Posted on April 26, 2020 at 3:05 PM | |
I was going to post 1981 today but I managed to mess up the site (you may have seen the sneak preview which I managed to publish on every page)! But every cloud has a silver lining, I was delayed, but someone wrote to me at the same time about a piece of missing Mix n Match I was looking for, so I am going to hang on for that and then publish what we have.
So instead here are my thoughts on Active Sindy, the ballerina. Now I think she was one of the most perfect fashion dolls ever made. A poseable doll is so much more accessible both for playing and displaying, and with 15 moveable joints, she was very poseable indeed. I always thought Sindy scored highly over for example Pailitoy Action Girl and Debenhams Victoria Jane (to name two UK dolls) because although they had beautiful faces their jointed limbs are not pretty (sorry it's what I think... no offence is intended). Sindy's covered jointed limbs are so very elegant in comparison. In addition, her iconic outfit was clever, a leotard and a tutu catering for both gymnastics and ballet. It's not a flashy outfit but still it is sophisticated in its simpleness. Lastly Pedigree ballet shoes are just great, for a toy doll they did the job and still look pretty good all these years later.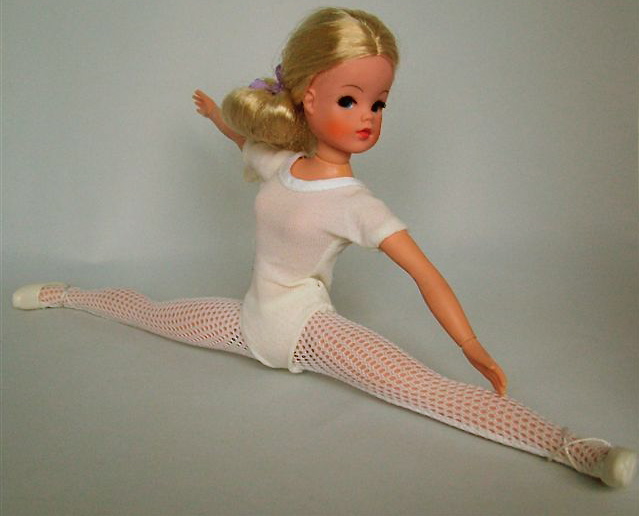 I first saw Active Sindy in an advert in the 1970s and I thought she was wonderful. I was a teenager when she was first issued and so really I was getting too old for dollies by then, but oh my I would have loved her!
I recently found the advert on YourTube and here is the link to it. It's not great quality, but I remember this so well even down to the music. I hope it brings back happy memories.
https://www.youtube.com/watch?v=AKRDwWiSraQ&list=PLAUg62Z3AWQC7P4NFWkAQVJGBS-WL7XFa&index=3&t=0s

Of course, being a collector is the perfect excuse to have a few ballerinas and perhaps even a room for some of them.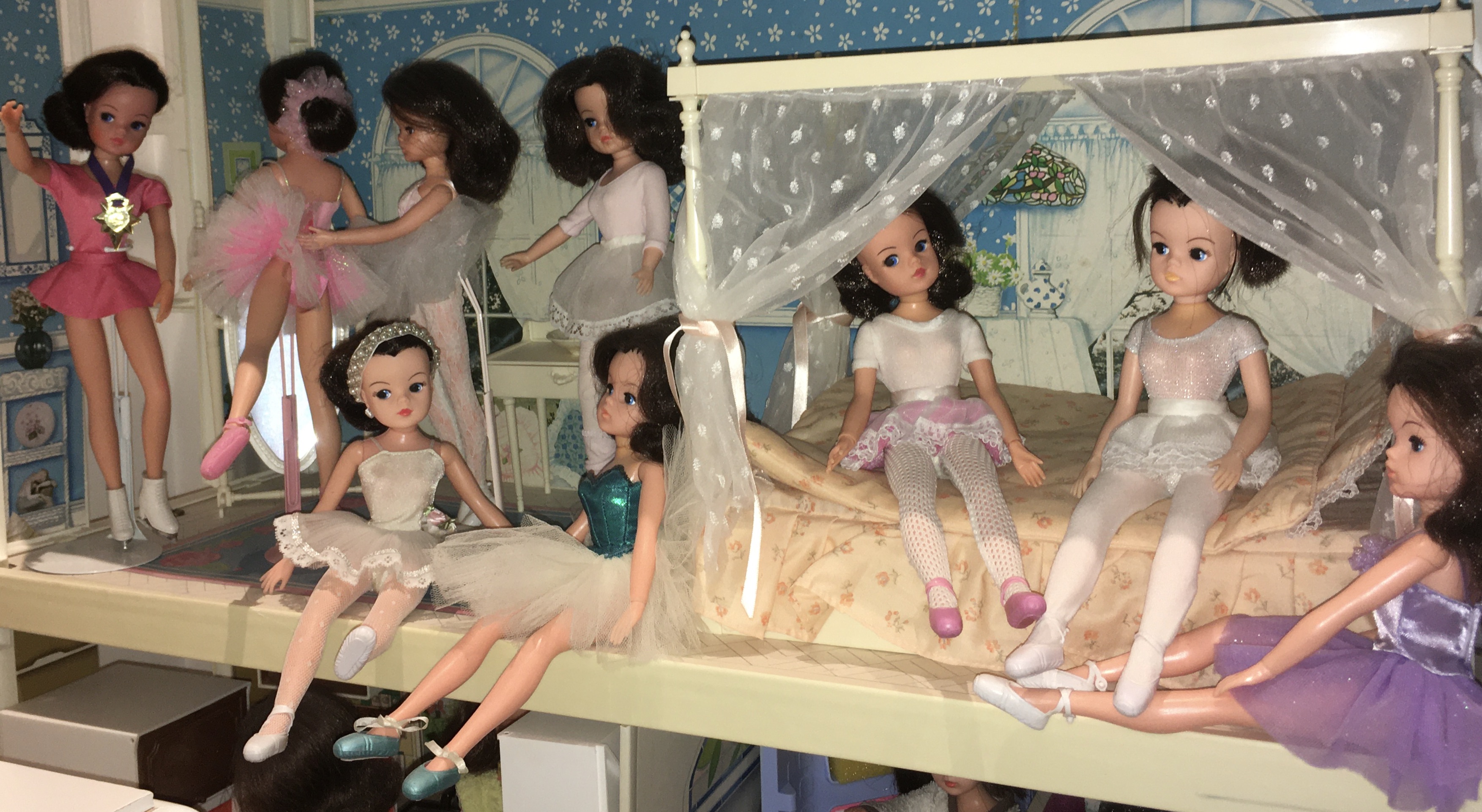 My Sindys wear all sorts, Sindy, Barbie, home made, I love all those little bits.
In writing about 1981, I noticed we never included a 2nd Gen Ballerina in the Museum. Probably because the outfit hadn't changed. So I have added one and here she is.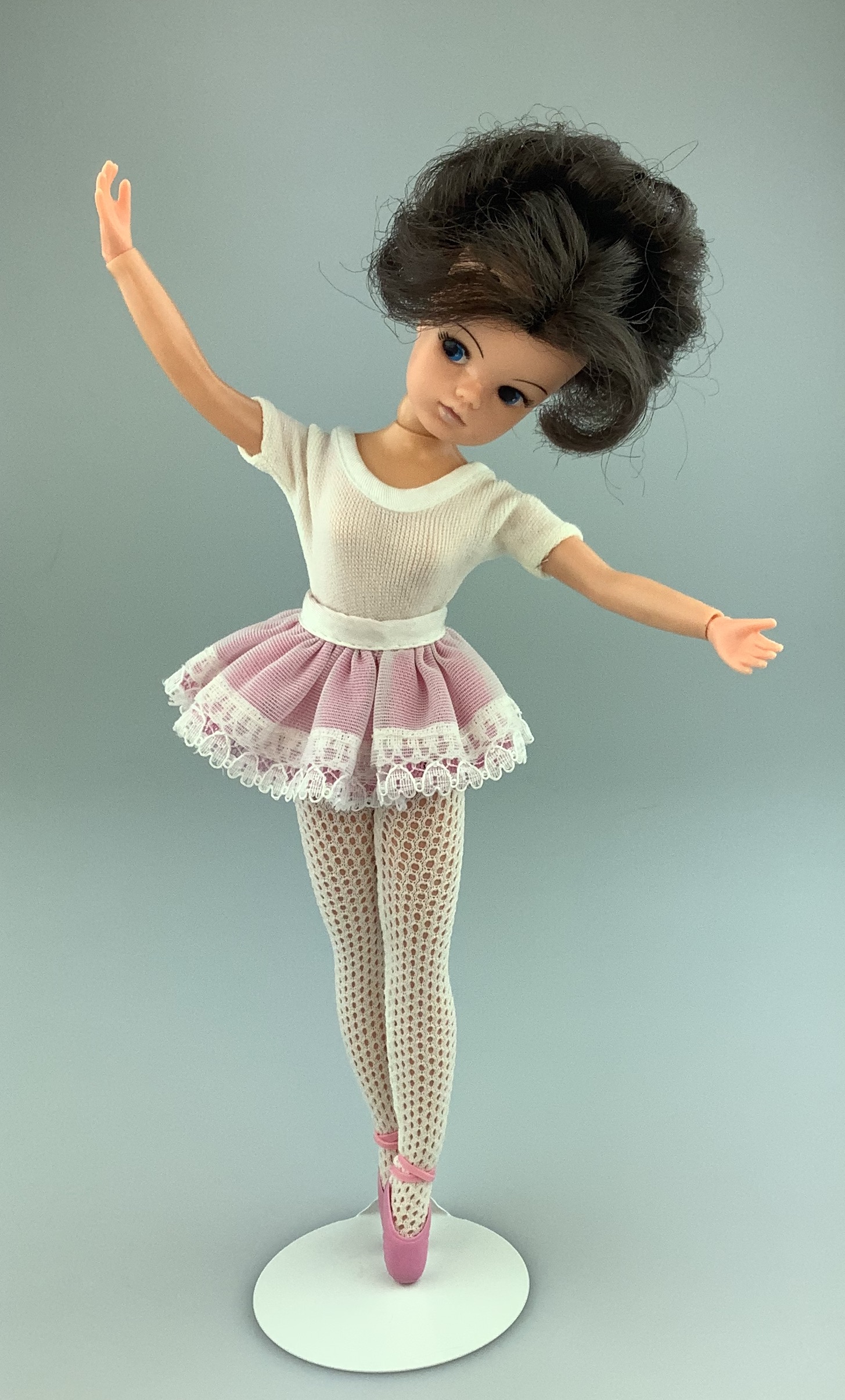 Who says 2nd Gens aren't beautiful?
I really should go back and add a 2nd Gen to the previous pages also. I will add that to the list!
Do you like ballerinas too? I would love to know if you do?

Categories: Sindy Dolls