| | |
| --- | --- |
| Posted on July 20, 2021 at 11:40 AM | |
Last October we substantially revised Sindy's new friends to include additional details of the boxed dolls and information on the new friends competition. Lots of you said how much you liked the additional detail, thank you!

At that time we were also able to show a new exhibit, a beautiful blonde sidepart Mitzi.
We speculated was there a red haired version? Stepping up to the plate, the lovely Karen has confirmed there is such a Mitzi and has generously added her pics to the Museum.
Thank you Karen for adding to our collective knowledge.
https://www.oursindymuseum.com/196768sindysnewfriends.htm

| | |
| --- | --- |
| Posted on October 11, 2020 at 3:45 PM | |
It's been a happy weekend chatting with a couple of lovely ladies who contacted the Museum about their 1960s Sindy Friends. I don't have any of Sindy's friends, as they are not what I collect, but still it was such a great joy to look at their lovely dolls.
I had been feeling for some time that this page needed updating because I felt it would be nice to add some more detail about the dolls themselves and I wanted to include the Mitzi and Betsy competition.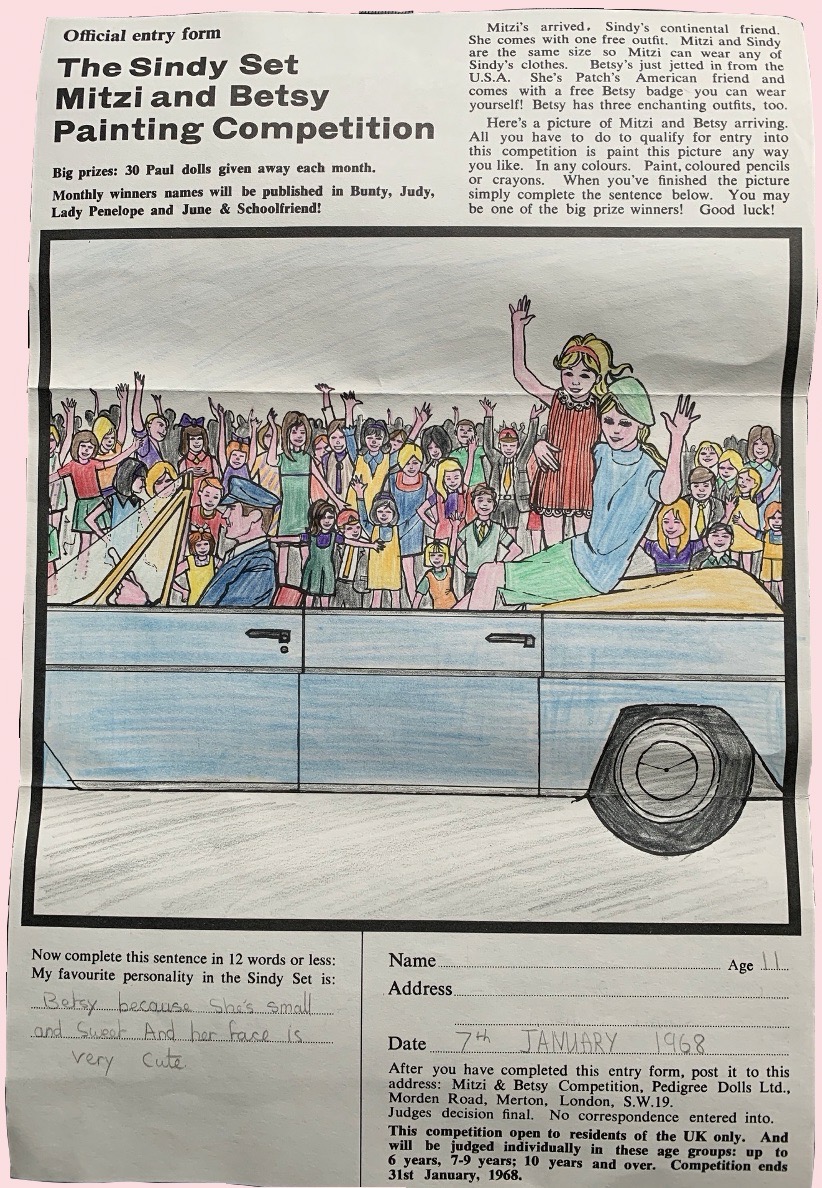 The 1967-68 Sindy's Friends page has been rewritten with additional information including this competition, boxed dolls for all four friends and a truly beautiful Mitzi Sidepart.
Grateful thanks to Gill and Lesley, two angels who patiently answered all my questions and provided so many photos to help me.