| | |
| --- | --- |
| Posted on October 11, 2020 at 3:45 PM | |
It's been a happy weekend chatting with a couple of lovely ladies who contacted the Museum about their 1960s Sindy Friends. I don't have any of Sindy's friends, as they are not what I collect, but still it was such a great joy to look at their lovely dolls.
I had been feeling for some time that this page needed updating because I felt it would be nice to add some more detail about the dolls themselves and I wanted to include the Mitzi and Betsy competition.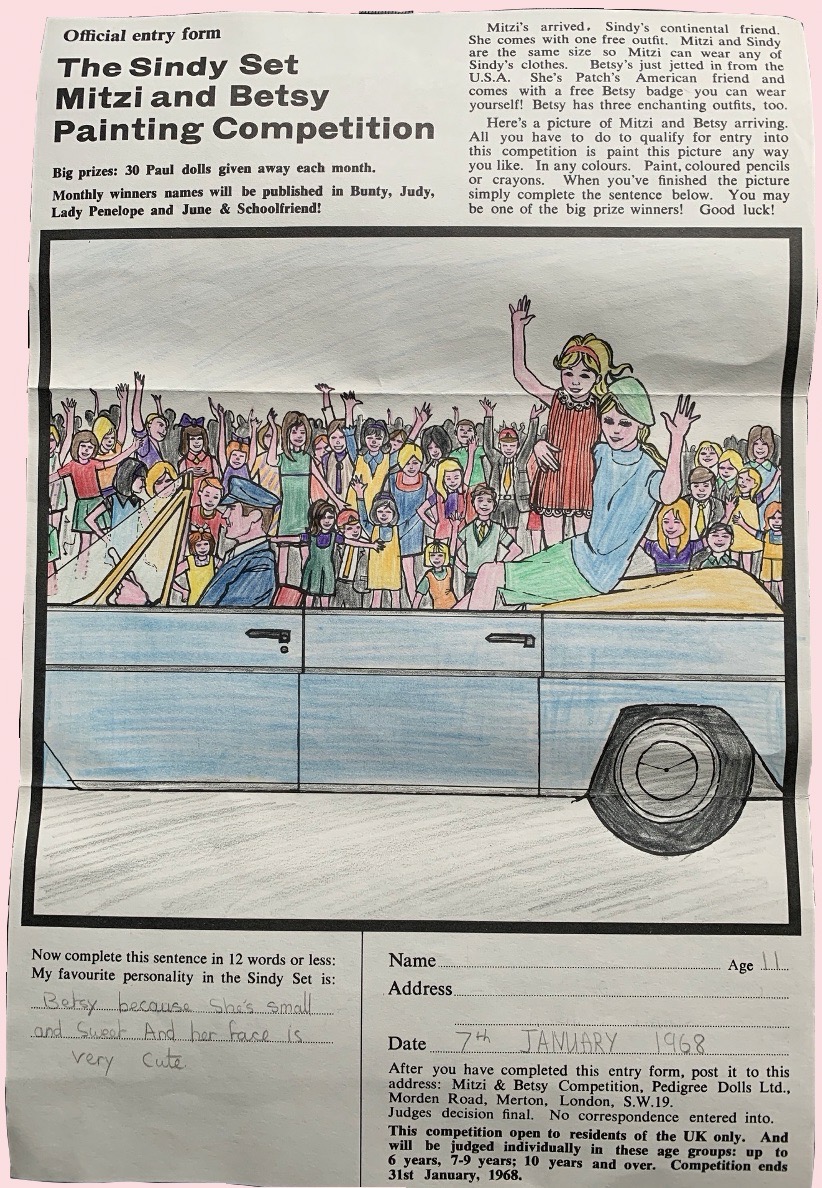 The 1967-68 Sindy's Friends page has been rewritten with additional information including this competition, boxed dolls for all four friends and a truly beautiful Mitzi Sidepart.
Grateful thanks to Gill and Lesley, two angels who patiently answered all my questions and provided so many photos to help me.
| | |
| --- | --- |
| Posted on October 8, 2020 at 9:30 AM | |
Back in 2011, Kathy and I took our Sindys along to a Toy Museum for a Day charity event. You can read all about it in our articles section. One of our most popular little exhibits was our Brownie camp. It was just something we pulled together using Kathy's Patches and some camping bits of mine.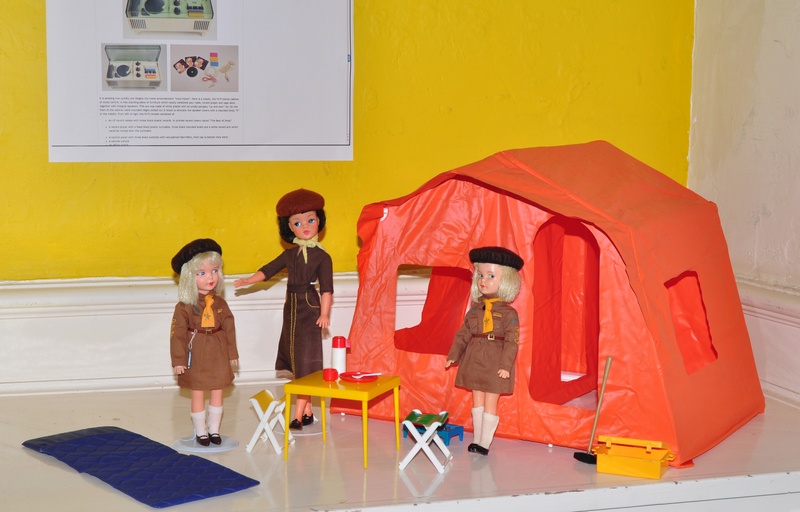 L
Lots of Mums and Grandma's were really pleased to see the brownies and many happy stories were shared. Patch's detailed Brownie outfit is still very popular and beloved by many collectors old and new.
A few months ago, Karen kindly wrote to us to confirm that Patch's green badge indicated that she was a member of the Pixie Six.
We then asked if anyone knew what were interest badges that Patch had on her right arm?
Lucinda has now written to us to let us know that they were First Aid, Needlework and Cooking. This is what Lucinda said:
I - like Patch - was in the Pixie Six, where I eventually rose to be the Pixie Sixer - probably my greatest achievement yet. You ask on the page what other badges Patch had on her right sleeve - in case nobody else has let you know they are, from top - First Aid, Needlework and Cook. I was determined to get all these three to be like Patch.
Patch's uniform is an authentic representation of the outfits worn by Brownies at that time. It was an outfit which had remained largely unchanged since the 1930s, apart from the introduction of a gold tie in the mid 1930s and the new brown beret in 1950. Pedigree captured quite an important aspect of our 20th Century social history, faithfully reproducing a doll's outfit that most people in the 1960s would have immediately recognised and which was worn by so many little girls. In 1968 the Brownie uniform was updated and the dress and tie were redesigned.
Our 1967 Patch exhibit has now been updated