| | |
| --- | --- |
| Posted on May 2, 2020 at 10:15 AM | |
The 1981 Sindy Outfits and Separates has now been added to the Museum.
It's as complete as we can get it for now. You will see that we are missing the Blue Party Time doll and we still don't know the answer to the Baby Blue lingerie set, so we have gone for the 1980 version for now. Sadly, nor can we shown the black Sindy which we believe was issued this year?

There are some possible dolls and or outfits which we haven't included yet because we cannot verify the year for certain:
The first is the bunches Sindy in the T-shirt and shorts sold in a bubble pack shown on page 163 of Colette Mansell's History of Sindy because we can't find another reference as to its year.

The second is the Funtime Sindy that was wearing the yellow shirt and red skirt that came with the Funtime Buggy.  We know of 3 of these sets Funtime Sindy with Dining Table and Chairs (Ref 44891), Funtime Sindy and her Country Garden  (Ref 44893) and Funtime Sindy with Camping Buggy and Tent Set (Ref unknown). There may be others.

If you can help to verify or add to any of these please do get in touch.
There are bound to be typos or errors which we will put right asap, after a while you get a bit boggled-eyed checking and proofing everything! If you spot anything no matter how small please let us know!
Also, any Sindy variations or anything else you have noted about this year are always welcome.
We sincerely hope you like the new page, it's been a long time coming but we got there in the end.
| | |
| --- | --- |
| Posted on April 29, 2020 at 7:25 PM | |
In 1980 Pedigree issued the pretty Baby Blue lingerie set with the reference 44073.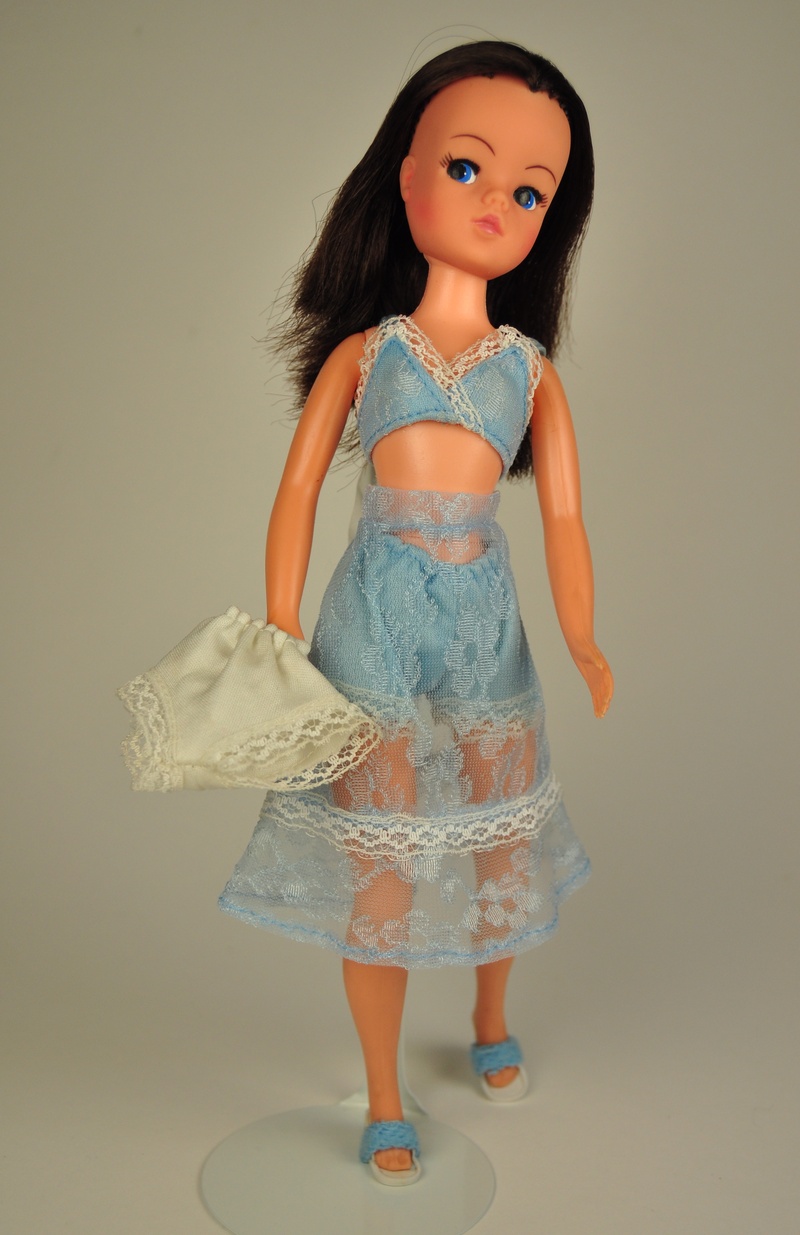 In 1981 Pedigree issued what looked to be exactly the same outfit but with a new reference 44082.
The allocation of a new reference keeps troubling me and I keeping coming back to the possiblility that it is related to the variation in the half slips.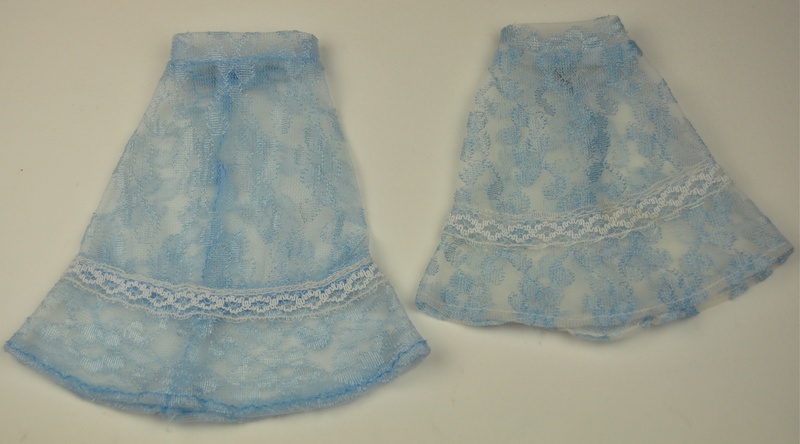 When writing about 1980, we didn't know whether these differences could be explained by one being Pedigree and the other Schuco as we know this outfit was packaged under both brands, or by one being the 1980 and the other being the 1981 version. Or, were we looking at cost cutting? Or perhaps simple manufacturing differences given that the different snap-fasteners might indicate different production runs or production at two different factories. To be honest we still don't know!
But I am beginning to wonder if 1980 Ref 44073 is the longer slip and 1981 Ref 44082 is the shorter one? This is based very tentatively on the few Mint in Packets I could find on the internet. Unfortunately none of the photos are mine so I can't show them. Also, looking at photos, it's difficult to measure them accurately and some don't provide a reference.
So returning to the Pedigree catalogues, I do think there might be a difference. But, as always one can't rely wholly on the catalogue pictures because sometimes the finished garments were quite different. Looking further at this, possible different slips may be reflected in the packaging. See below 1980 packaging followed by 1981 packaging.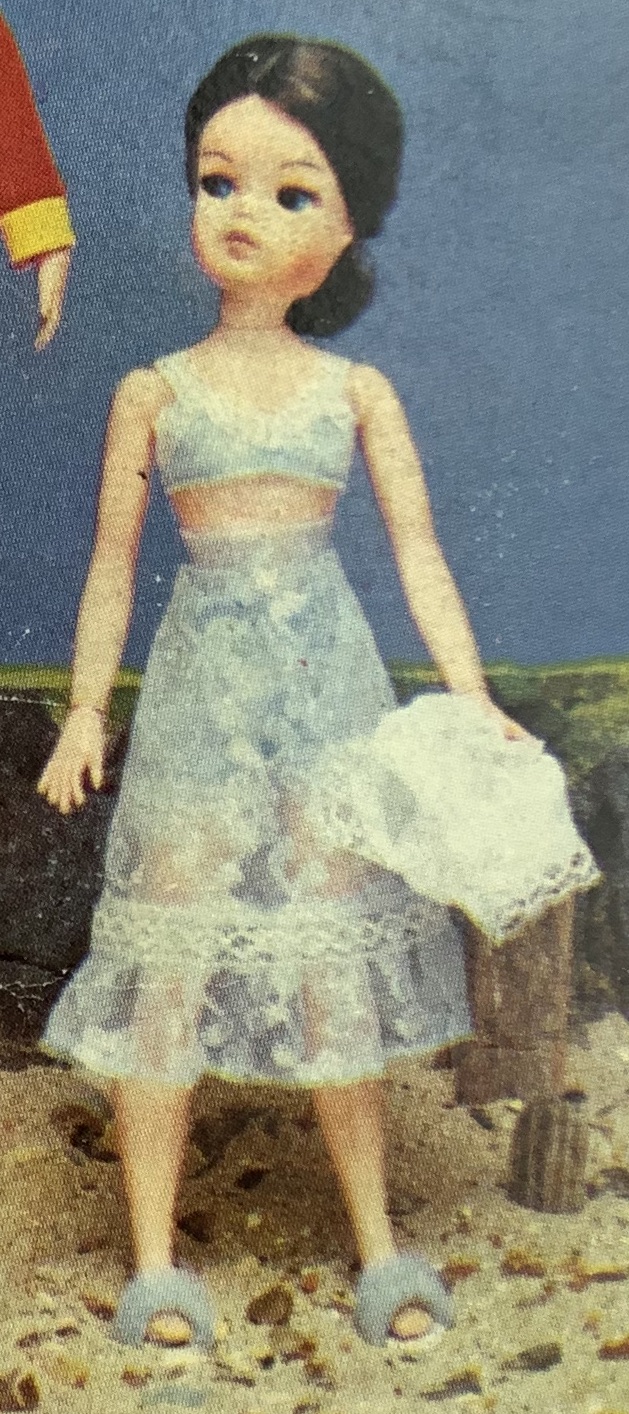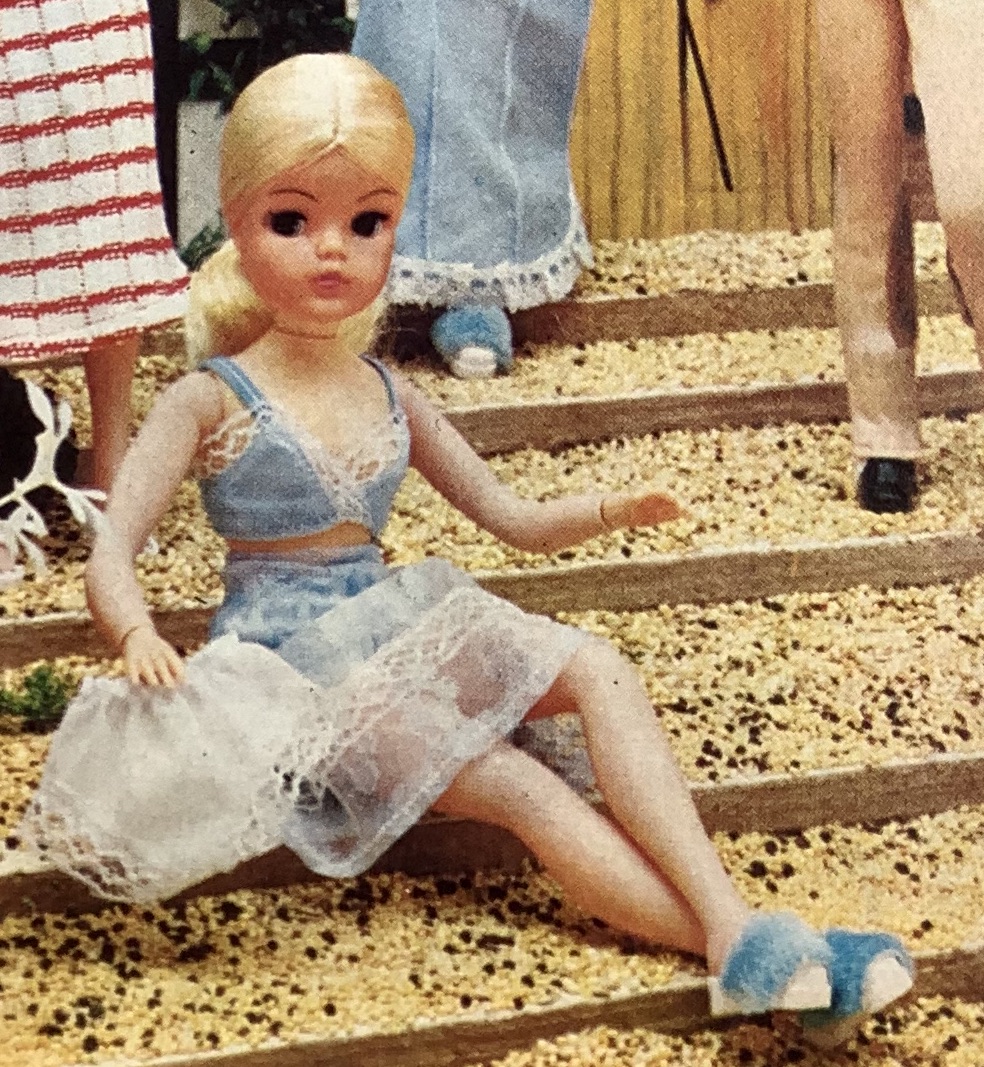 I am cautious to say this is correct i.e. longer slip in 1980 and shorter slip in 1981 because Sindy is wearing the wrong slippers in the 1981 picture and she is sitting down so it's not wholly reliable. So here's a shout out to anyone who have these outfits in or from MIP. Please could we kindly ask you to measure the length of your slip and tell us what reference is on the package?
Very interested in your opinions on this one.